If a Friday night Chinese is your go-to takeaway of choice, then we've got a real treat for you.
As not all takeaways are operating at the moment, why not attempt to recreate one of these classic Chinese takeaway dishes at home, 'fakeaway' style?
If sweet and sour is your thing, check out our brand new sweet and sour porc recipe and watch the accompanying step by step how to video to guide you through the cooking process.
This new recipe combines fresh ingredients with store cupboard staples like ketchup and tinned pineapple to achieve that much-loved sweet and sour taste. Giving the porc a crispy coating – which isn't as much effort as you think, by the way – really takes this moreish recipe to the next level too.
Or if sweetness isn't what gets you salivating, how about trying this porc, ginger and spring onion dish instead? With a cooking time of just 10 minutes, fakeaway cooking doesn't get much easier than this – you'll have it on your plate and in your belly before the local delivery driver could have even rung your doorbell!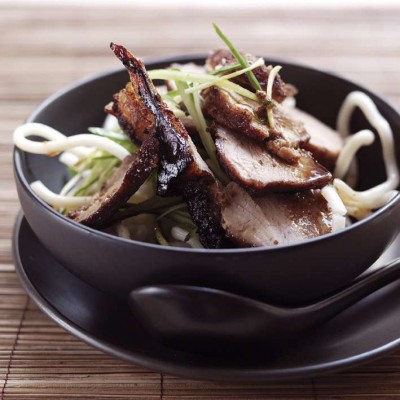 For even more recipe inspiration, just visit our recipes page.