Edwards of Conwy's butchers shop is celebrating coming first in Hybu Cig Cymru – Meat Promotion Wales's 'Put Your Best Sausage Forward 2023' competition, with their Edwards Firecracker Celebration sausage crowned as the very best banger in Wales.
Founded by Ieuan Edwards in 1983, the Conwy based award-winning butchers were delighted with the victory, taking the coveted award for the first time.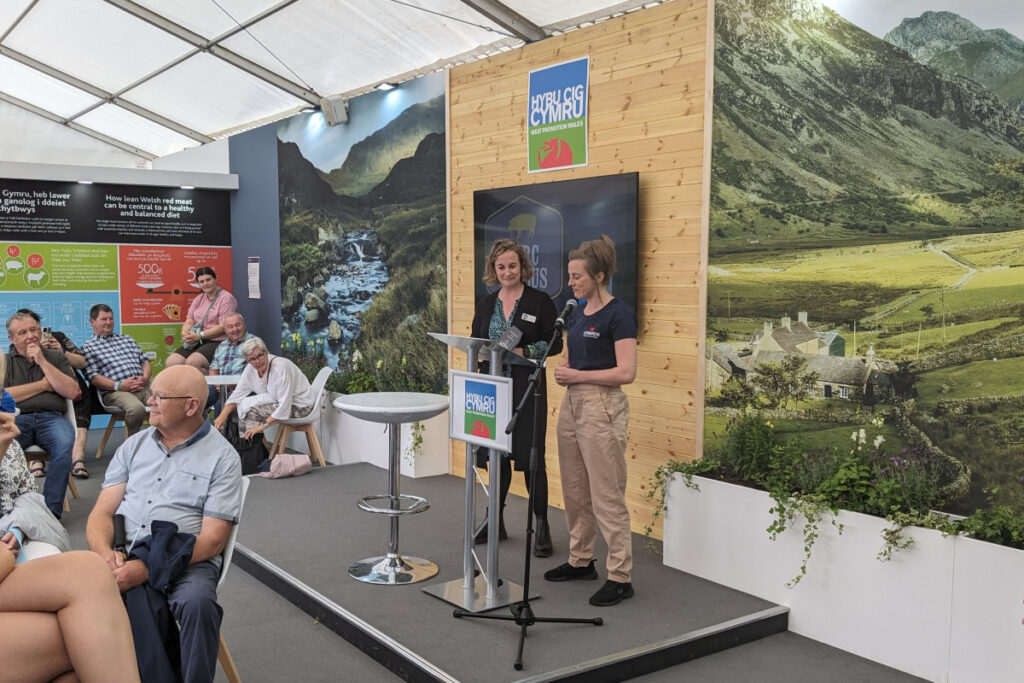 Specialists in sausage and pie making, using as many traditional methods and recipes as possible, Edwards of Conwy will now automatically qualify for the 'Champion of Champions' sausage competition at the UK-wide Butcher Shop of the Year 2024 awards.
Speaking after winning the title during a special event at the Royal Welsh Show, Edwards of Conwy Marketing and Retail Administrator Jo Richardson said:
"It is a huge honour to have our sausage named as the very best in Wales. We are celebrating forty years in business this year, so what better way to celebrate than to win this title!

"We knew our Edwards Firecracker Celebration sausage would be something to be proud of – you could say it has been four decades in the making. Winning this award is testament to our dedicated and talented team in creating the best sausage in Wales.

"It was quite nerve wracking at the final event, but we were thrilled when the judges announced our sausage the worthy winner.

"We were up against some sausage making trailblazers, including last year's winner and runner up, so we were thrilled to win the title.

"We are really excited to be representing Wales at the 'Champion of Champions' sausage competition and hope to be crowned the best across the whole of the UK."
Edwards of Conwy pipped 2022 finalists Haverfordwest's Prendergast Butchers and defending champions Red Valley Farm of Carmarthen to the title, wowing the panel of judges Stephen Vaughan of Vaughan Family Butchers, Penyffordd and Clive Swan of Swans Farm Shop, Mold.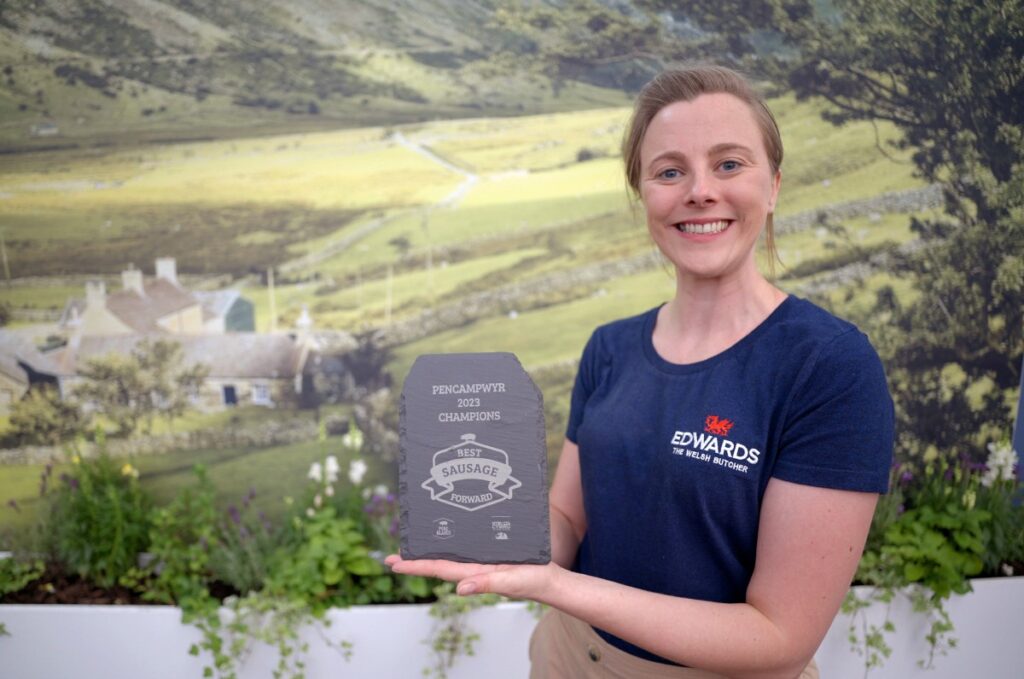 Commenting on this year's competition, Philippa Gill, Campaigns Executive at Hybu Cig Cymru – Meat Promotion Wales, said:
"We are delighted that Edwards of Conwy won this year's title and we wish them the very best of luck at the UK 'Champion of Champions' finals.

"We would also like to say a huge thank you to our finalists and to all who competed in this year's competition. The standard was high again this year, proving we have an exciting and innovative pork industry here in Wales.

"Our small-scale pork producers specialise in creating a unique, hand-reared product that is often only available to buy directly from themselves and local independent shops, like butchers.

"Because it generates fewer food miles, this makes it a more sustainable food product. With the fantastic quality that's on offer, we would urge consumers to seek out their local producer and find out for themselves."