Buy Local. Think Global.
Welcome to Porc from Wales Week
18-24 January 2021
Each year we dedicate a special week to celebrating our brilliant artisan porc producers and championing the unique product they create.
In January 2021 we took you on a trip round the world – through our delicious recipes from across the globe! You can still explore by downloading our specially created recipe book and checking out exclusive recipes from Welsh food icon Simon Wright, plus a whole host of Wales's foodie influencers.
Watch this space to find out more about our plans for Porc from Wales Week 2022 (24-30 January)….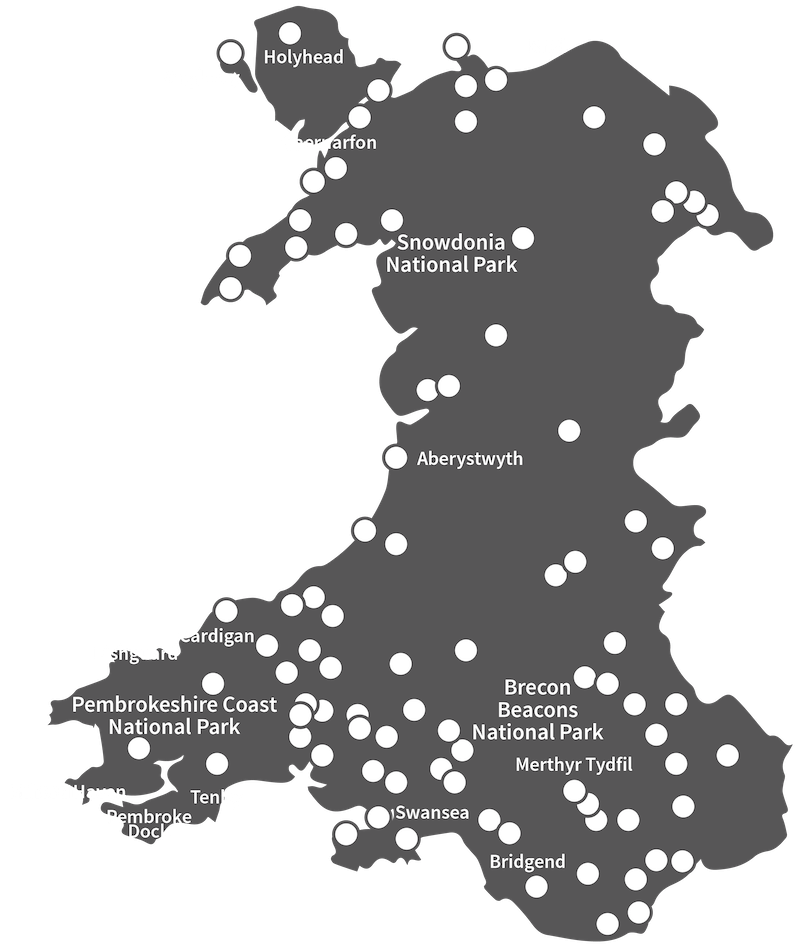 Why and where you can buy
In Wales, we do things differently. Our farms are small scale and specialised. They're steeped in tradition which dates back hundreds of years and is passed on from generation to generation of farmer. Our landscape is rich and strong in its identity. Our pigs are generally reared in small herds. And our farmers have visionary yet traditional values.
Browse our list of featured suppliers to discover your 'porximity' to delicious Porc Blasus from Wales!
Simon Wright's signature recipe
​We've teamed up with an icon of Welsh food, writer and broadcaster-turned-restaurateur, Simon Wright, to help inspire the budding foodies amongst us make the most of what is on our doorsteps and show why we should be choosing to source our porc locally.
Simon is sharing the recipe for one of his signature dishes: porc belly Cubano. This epic sandwich has its origins in Florida, being created by Cuban immigrants as a filling and easy to eat lunch; it is best served hot and oozing with juicy marinated meat, cheese, pickles and mustard.
#nofilter recipes from Wales's foodie influencers
Created especially for Porc from Wales Week, these 7 social media foodies are bringing their A Game to get you cooking with Porc Blasus and inventing your own flavours and dishes. Check out their tasty creations below.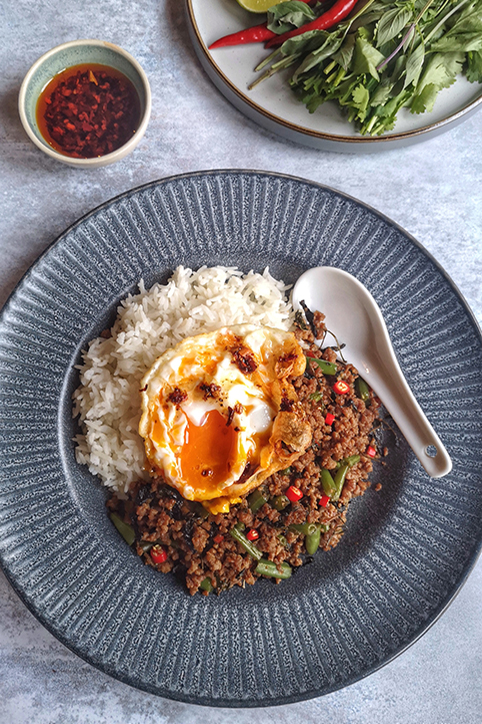 Bradley Hughes - @bradleyhangrybear
Stir-fried porc with holy basil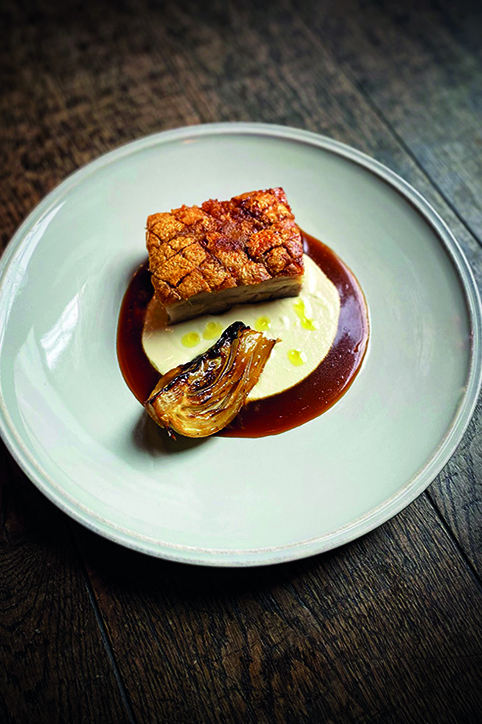 Owen Morgan - @sherrymonster44
Aromatic home-cured porc belly with Amontillado sauce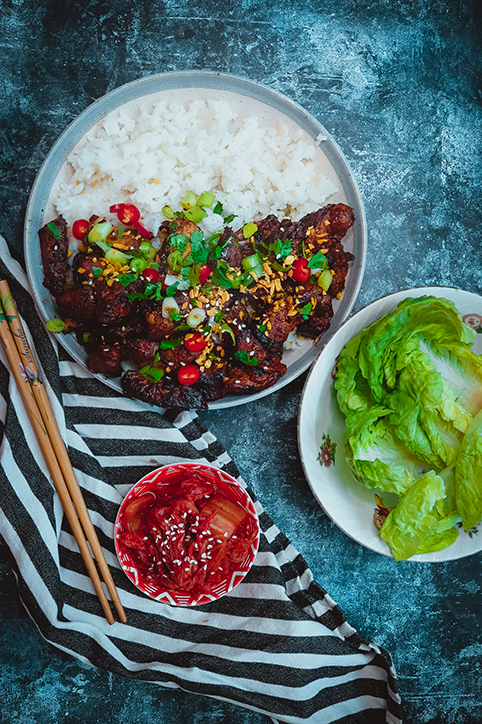 Llio Angharad - @llioangharad
Porc bulgogi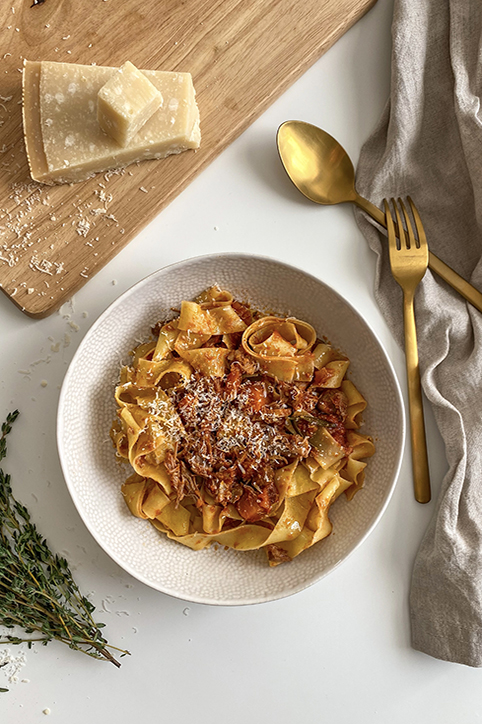 Sabrina Selmin - @food_crush_diaries
Braised porc shoulder ragù with papardelle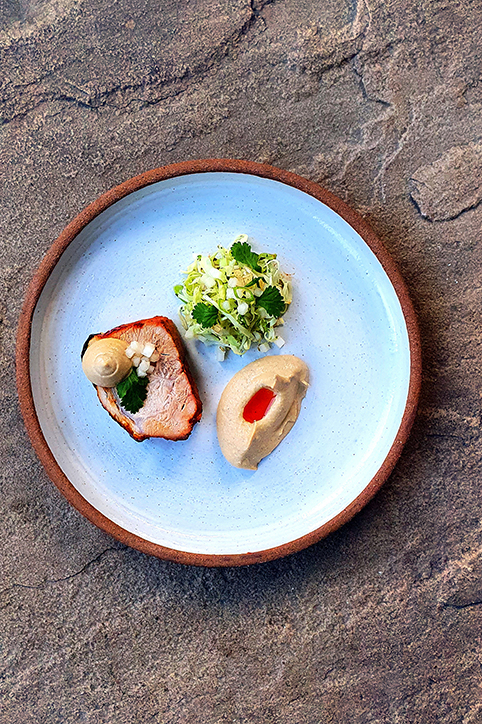 Simmie Vedi - @simmie_v
Char siu porc with hispi salad and celeriac purée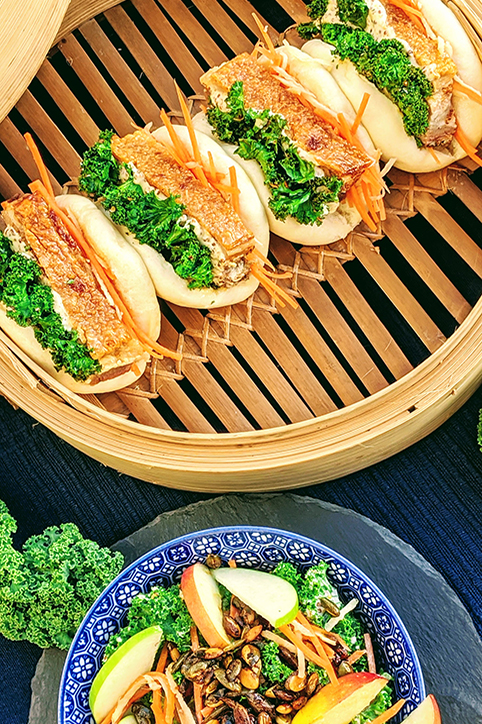 Bao buns filled with roast porc belly, crackling, crispy kale and mustard dressing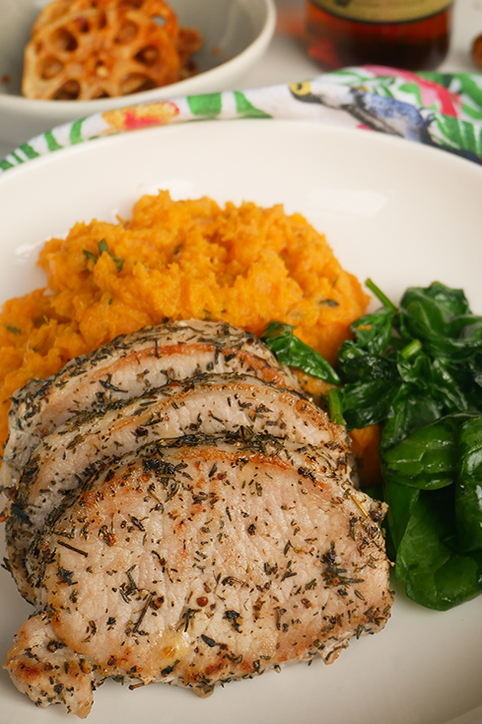 Kacie Morgan - @therarewelshbit
Porc medallions with coconut rum sauce and lotus root crisps
Check out the latest Porc Blasus recipe videos
We're always creating tasty and exciting recipes that showcase the many different cuts of porc available and which we hope will inspire you to get cooking and make the most of this brilliant and versatile meat.
Check out some of our most recent recipe videos, or visit the recipes page for even more inspiration.
Reasons to love Porc Blasus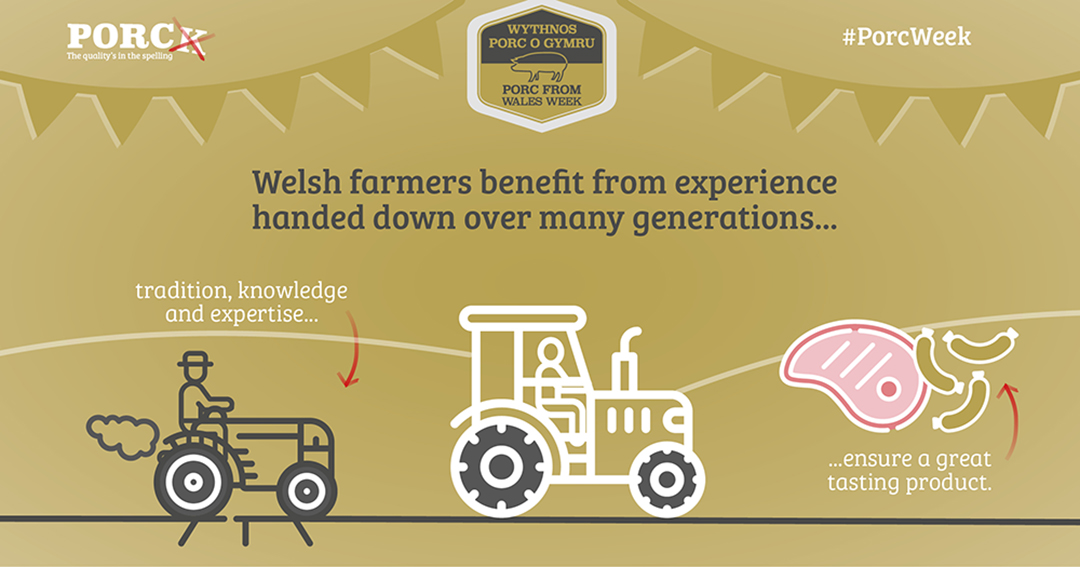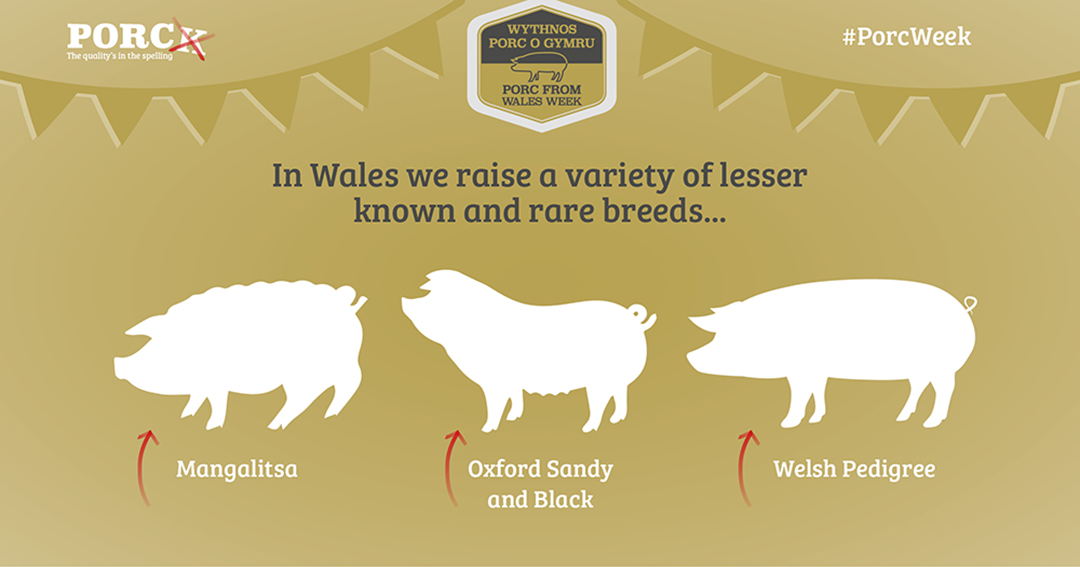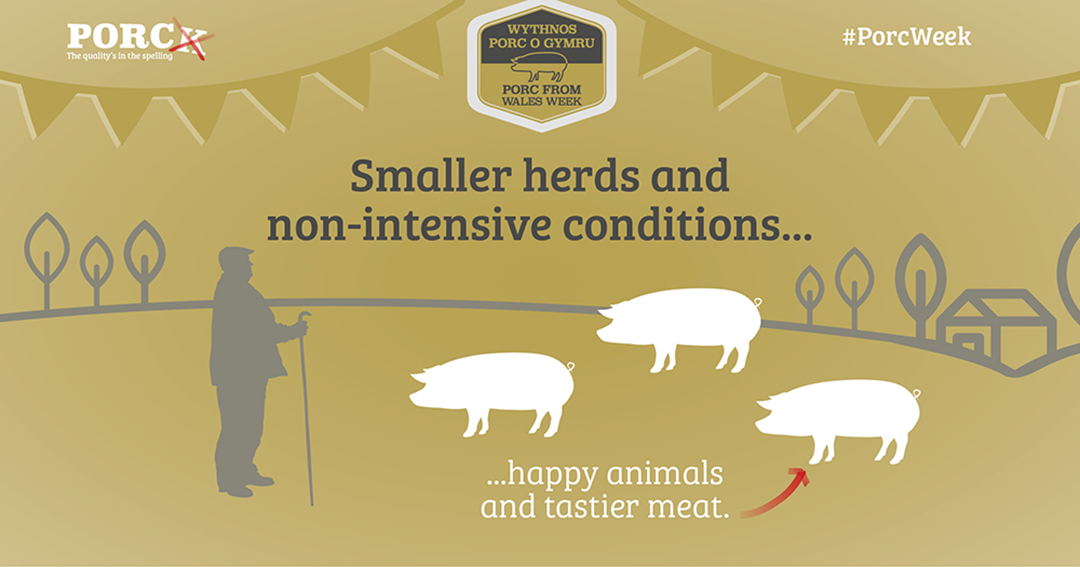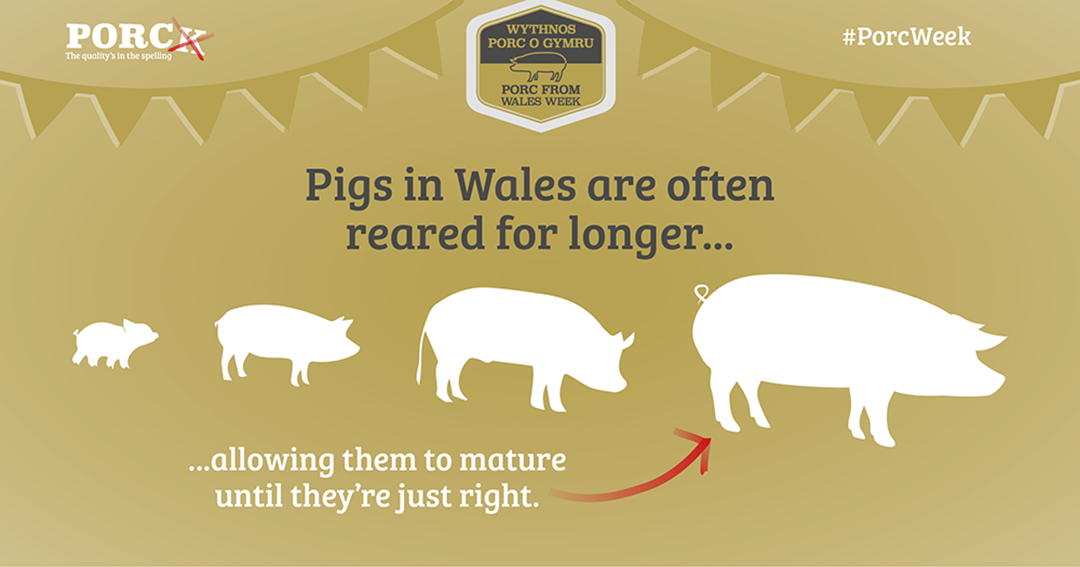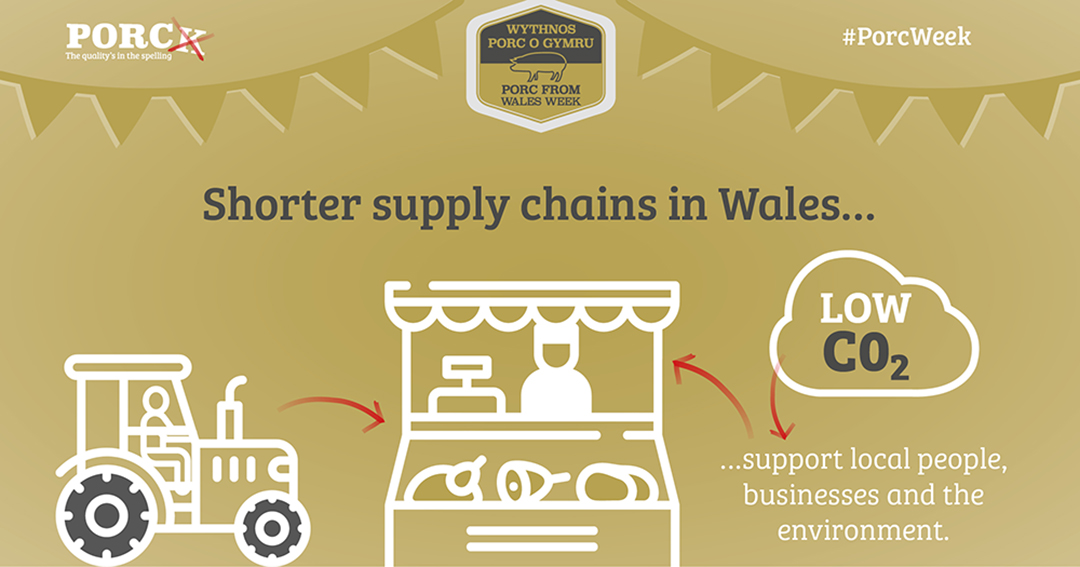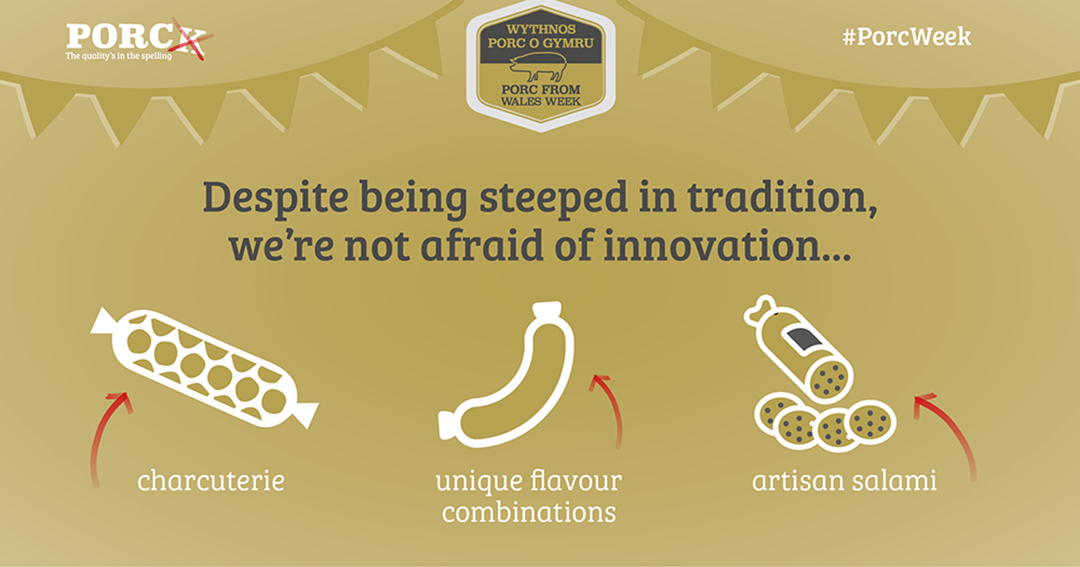 Are you a Porc Blasus producer?
How Menter Moch Cymru can help you
Menter Moch Cymru and Hybu Cig Cymru have teamed up to celebrate Wales's home-grown porc, and raise its profile with the Porc from Wales Week campaign.
Menter Moch Cymru supports and develops the pig industry in Wales, providing assistance, training and advice to producers and other businesses in the sector. They can help in a range of ways – so get in touch with the team for a chat, they'd love to hear from you!