How far is your fork from our porc?
Welcome to Porc from Wales Week
24 – 30 January 2022
Get ready to celebrate our brilliant artisan porc producers and retailers!
This year we've teamed up with some familiar faces and fellow foodies to show you how tasty, versatile and close to your fork our porc really is.
To kick things off, watch a rugby legend meet his match as he gets a Porc Blasus masterclass with Wales's dynamic barbecuing duo, Sam and Shauna, and discover why porc is on everyone's lips with our specially created recipes by a selection of Wales's foodie influencers.
Read on to discover more…
We've teamed up with broadcasters Sam and Shauna (of Hang Fire fame) and rugby legend Scott Quinnell for an exclusive Porc Blasus video masterclass.
BBQ porc tomahawks are on the specials board today, served with Sam and Shauna's mouth-watering West Indian salsa verde and grilled potato steaks.
How will Scott tackle this culinary challenge?
Will he pass as a porc pro or will he get a prop-er grilling…?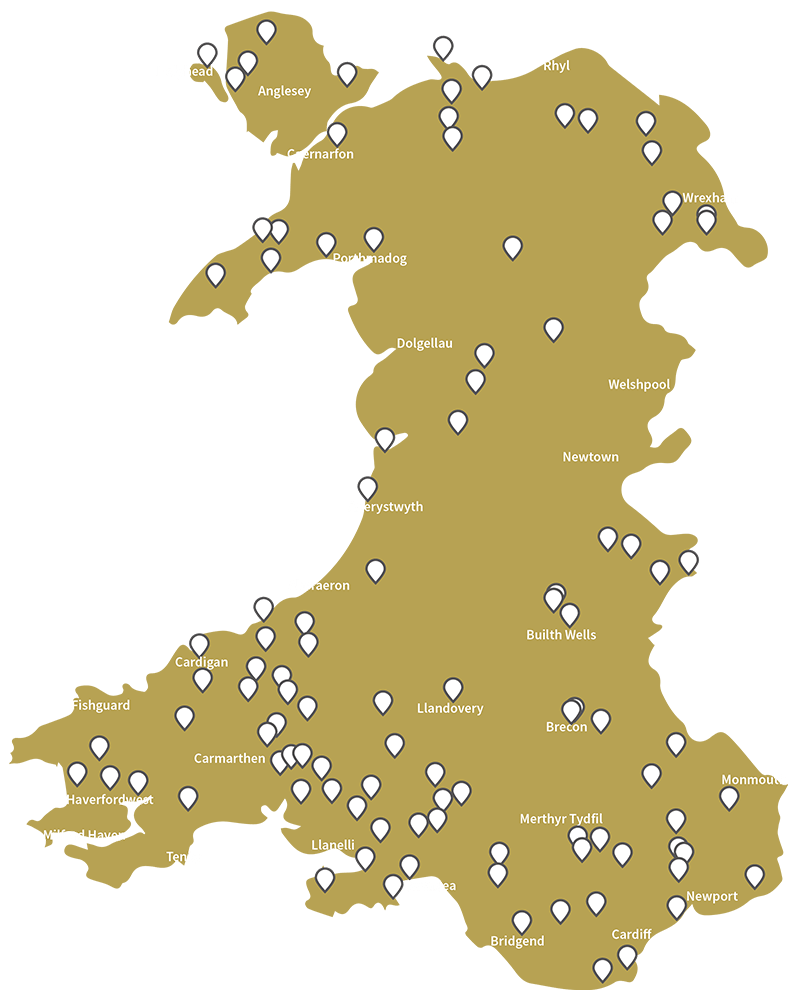 Why and where you can buy
In Wales, we do things differently. Our farms are small scale and specialised. They're steeped in tradition which dates back hundreds of years and is passed on from generation to generation of farmer. Our landscape is rich and strong in its identity. Our pigs are generally reared in small herds. And our farmers have visionary yet traditional values.
Browse our list of featured suppliers to discover your 'porximity' to delicious Porc Blasus from Wales!
With a passion for porc, and astute attention to detail, our producers create an exceptional product. They don't just produce porc, they live and breathe it, and they are always looking for new ways to bring you the best product they can.
Picture-perfect porc makes a good impression
Created especially for Porc from Wales Week, these four Welsh food bloggers are bringing their delicious and exclusive Porc Blasus dishes to the porc party!
Check out their recipes below. You can also find their porc creations on their social media channels during Porc from Wales Week.
Introducing…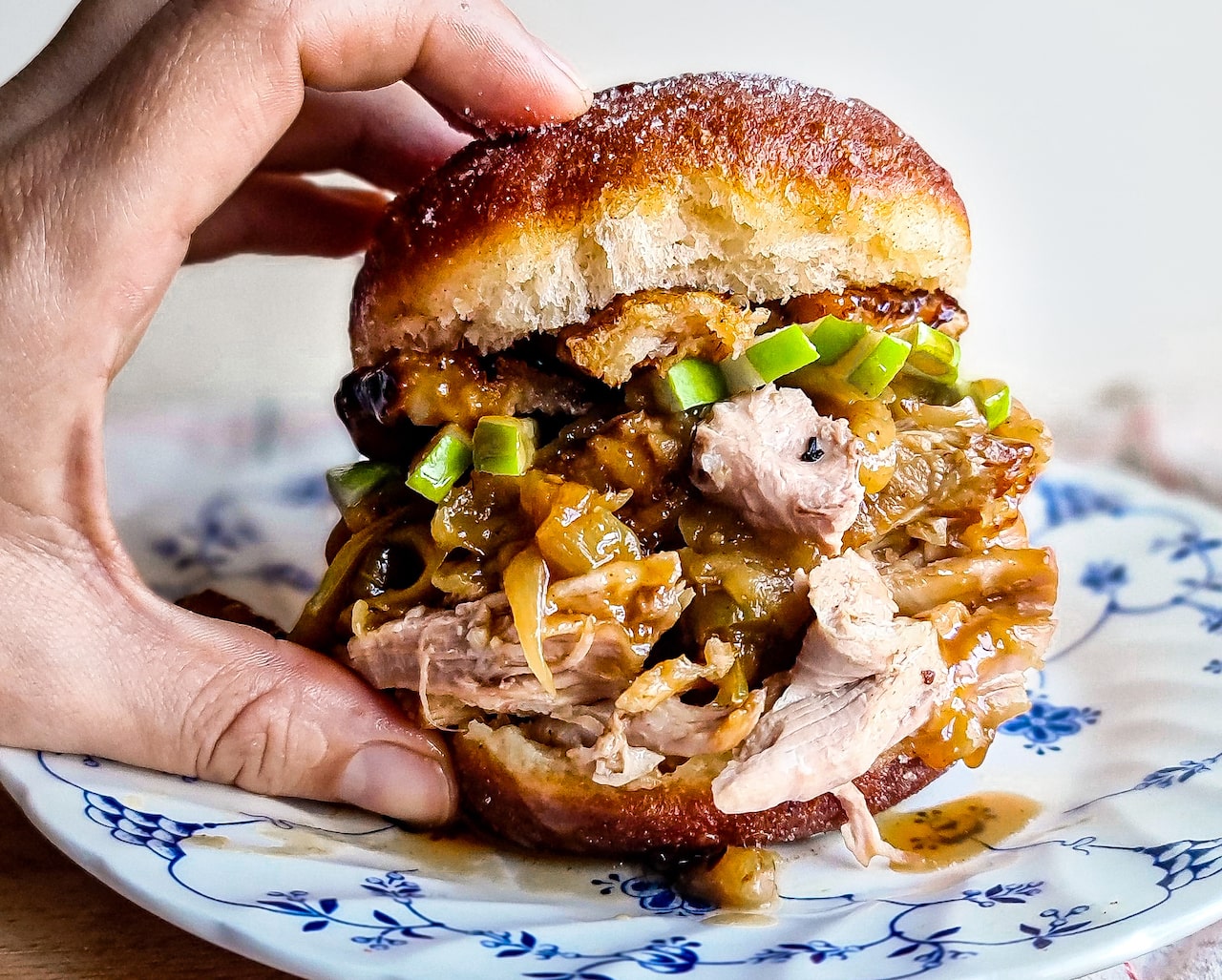 by @llioangharad and @batchout
Check out the latest Porc Blasus recipe videos
We're always creating tasty and exciting recipes that showcase the many different cuts of porc available and which we hope will inspire you to get cooking and make the most of this brilliant and versatile meat.
Check out some of our most recent recipe videos, or visit the recipes page for even more inspiration.
Reasons to love Porc Blasus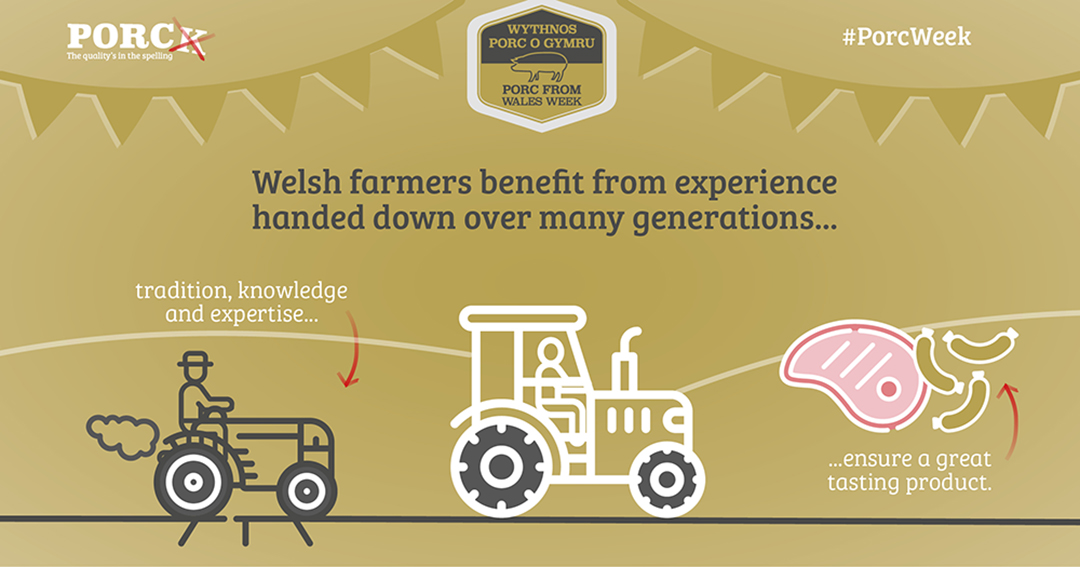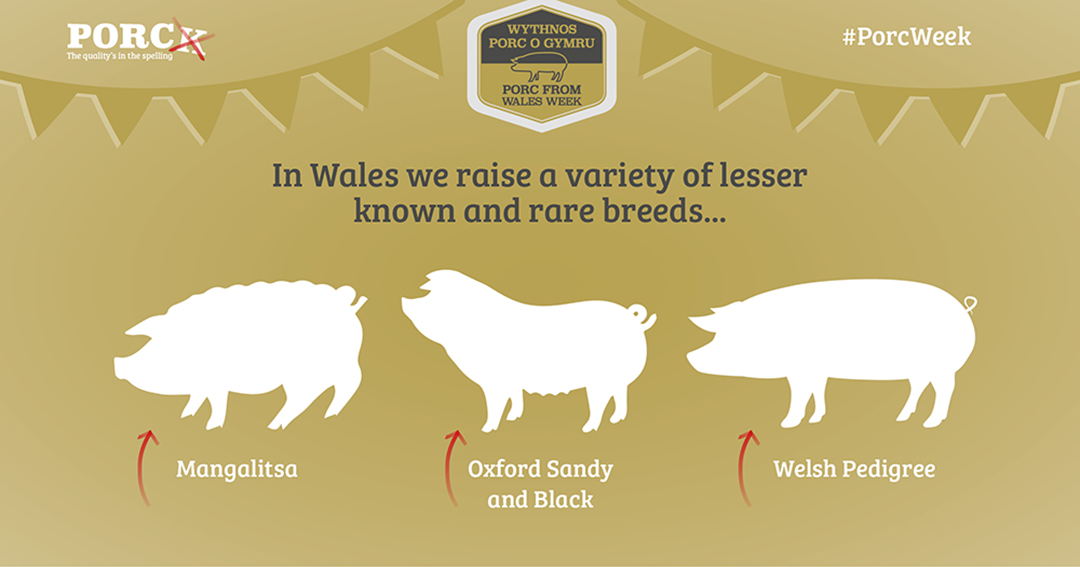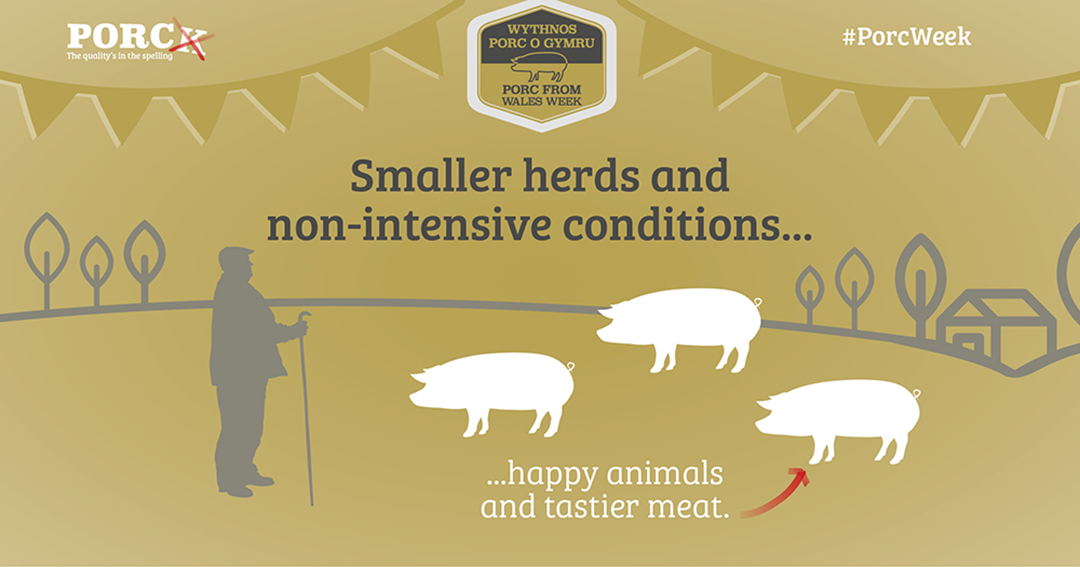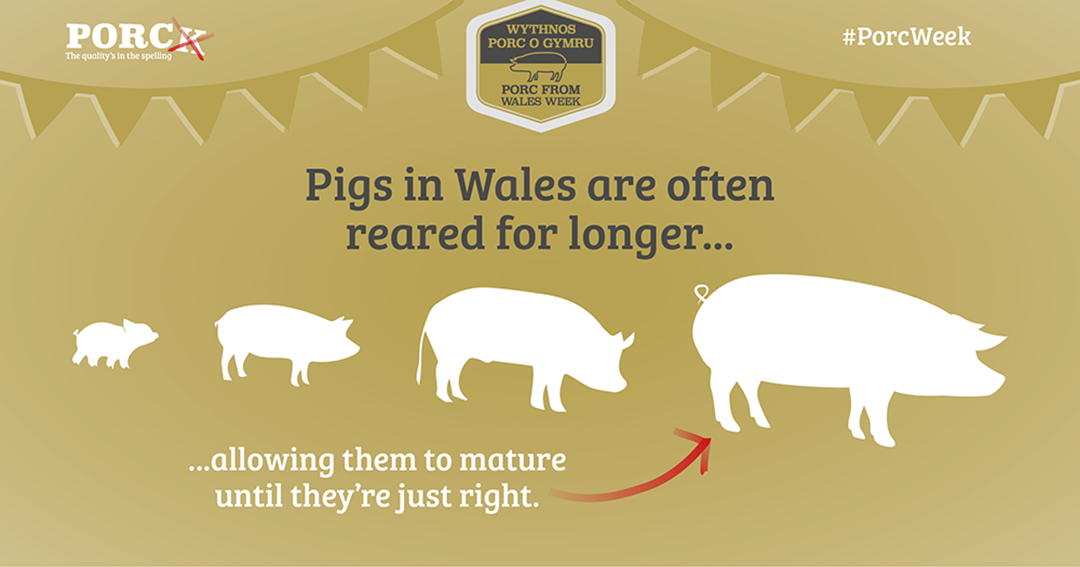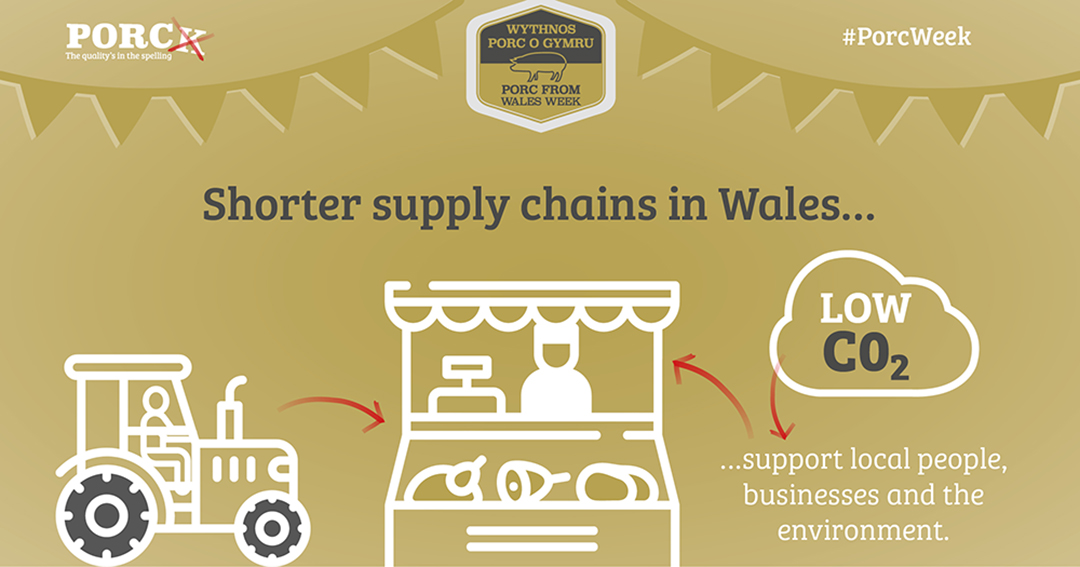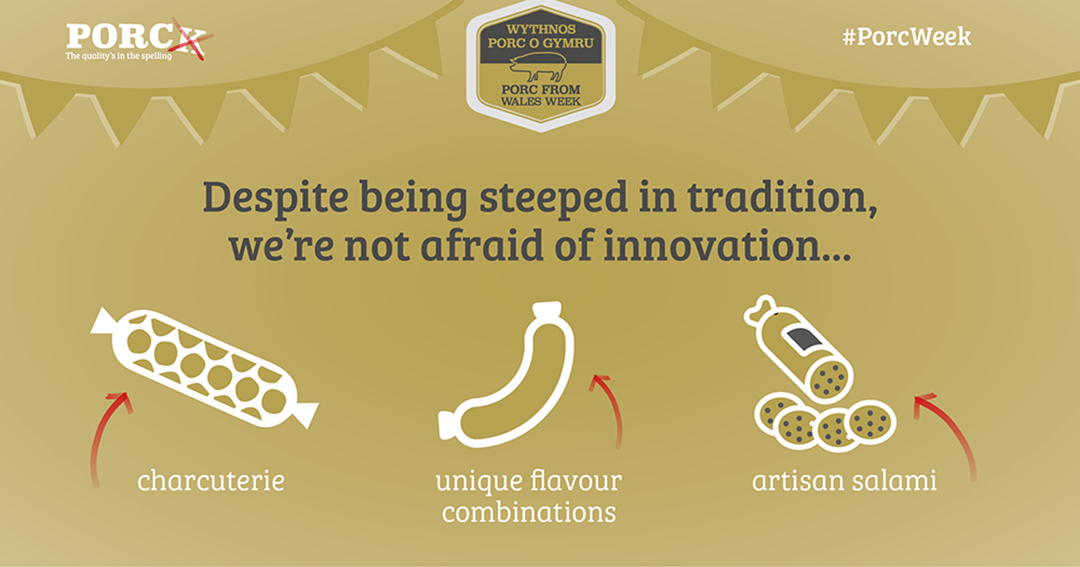 Are you a Porc Blasus producer?
How Menter Moch Cymru can help you
Menter Moch Cymru and Hybu Cig Cymru have teamed up to celebrate Wales's home-grown porc, and raise its profile with the Porc from Wales Week campaign.
Menter Moch Cymru supports and develops the pig industry in Wales, providing assistance, training and advice to producers and other businesses in the sector. They can help in a range of ways – so get in touch with the team for a chat, they'd love to hear from you!